CHAPTER 5
NON-FORMAL LEARNING
Introducing Non-Formal Learning
Learning is a life-long process. Jamaicans acquire knowledge, learn skills, develop attitudes and decide on actions through an array of planned and unplanned learning opportunities which take place outside of the formal educational system – in homes, yards, communities, at work and through the media. Systematic non-formal Environmental Education for Sustainable Development experiences must be crafted, to enhance citizens' ability to be better consumers, producers, policymakers and stewards of the environment.
For the purpose of identifying actions, a distinction is made between non-formal learning activities which target the entire nation or 'general public' through initiatives focussing on the home, social sphere or workplace; and those which target specific communities. Communities, a more localized target, are distinguished as people living within a geographical area or whose lives are organized within common systems. Within communities, there are distinct groups of individuals who interact for purposes stimulated by common interests, particular issues or events.
National public awareness strategies are broad in scope, often pursued through a variety of media including radio and television, print, billboards and music as part of national campaigns. The strength of these activities lies in disseminating knowledge and information and thereby increasing levels of awareness though they can, over time, produce changes in attitudes and behaviour as well.
Community-based learning strategies are typically localized in specific geographical locations, and are characterized by 'depth' rather than 'scope'. They may carry messages through face to face meetings, interaction and implementation of projects, and the building up of empowered groups. The strength of community learning is the potential to create significant change in individuals, leading to long-term, sustained impacts.
Specific groups targeted by national campaigns and community learning strategies may overlap, a process which can strengthen the impact of the messages being delivered. This makes it particularly important that Environmental Education for Sustainable Development activities operating at both levels are consistent and mutually reinforcing, and create local and national communities of shared values.
The Jamaican Reality
Jamaica, an island-state of 4,411 square miles (10,991 square kilometers), had a 1996 end-of-year population of 2,527,600. Some 42% of the population are under-20 years, 51% are under-25 years and 68% are under-35 years.
In terms of education, 1991 figures indicate that 42% of the population had only attained a primary level of education and just 24% had completed the secondary level. Some 9% of the population reported having no formal education. Reason for concern regarding educational quality is implied by literacy levels of 76% and relatively low participation and success rates in the yearly Caribbean Examination Council (CXC) school leaving tests.
The Jamaican labour force, as measured in October 1995, stood at 1,149,400 (45% of the total population) and of this number 17% were unemployed. Of those employed, only 12% were at the professional, senior officials and technicians level and 19% were in unskilled work. The average weekly wage in 1996 was J$2,497 or J$129,844/year.
According to 1991 figures, approximately half of Jamaica lives in urban areas and 34% live in Kingston, urban St Andrew and St Catherine. Surveys suggest that those living in urban and peri-urban areas comprise the least environmentally aware group in the country and one which causes a significant amount of environmental damage due to socio-economic, educational and other constraints. A 1991 poll conducted in the Corporate Area and South St. Catherine by Dr Carl Stone, indicated that 20% of the public were aware of environmental problems in Jamaica, indicating issues such as litter, air pollution and pollution of beaches. 60% of these persons were in the middle and upper income categories while only 8% fell within the lower income groupings. When asked about the management of the environment, most people spoke about issues such as the cost of living and unemployment, rather than issues linked to environmental hazards and pollution - an indication of uncertainty about the nature of environmental issues.
Issues relating directly to the natural environment were not among the national problems prioritized by the general public in a 1995 poll conducted by Market Research Services Limited. The survey found that crime and unemployment – which are elements of the social environment - topped the list of principal problems seen to be facing the country. Youth between 15 – 18 years indicated education and the economy whilst a sample of company executives cited the need for a proper transport system and stabilization of the dollar as the principal problems.
NATIONAL PUBLIC AWARENESS
Contextual Review
A broad cross section of organizations and agencies are involved in delivering environmental and sustainable development messages at the national level, whether the audience is the ubiquitous 'general public' or interest groups operating across the island. These include central and local government, semi-independent government agencies, educators, the media, the private sector, non-government organizations social organizations such as churches and service clubs.
The table illustrates that the government and NGOs, motivated by organizational mandates and missions, deliver environment/sustainable development messages and concepts in order to increase awareness and, eventually, positive environmental action. These organizations identify environmental education through communications strategies at the national level and more targeted community level education through workshops and other programmes, as an essential part of their activities.
The media is interested in environmental issues as part of news and information reporting and because it is an area of increasing interest on the part of the public.
Companies which are natural resource users and polluters, have been forced by international and more recently national standards and legislation to reduce pollution and promote conservation of energy and other resources as part of company policy. These actions have made company management more aware of the importance of environmental conservation to their own businesses and the economy in general. Many
big companies, both local and international, see the communication of environmental messages and support of environmental projects as being good for their corporate image.
Organizations Delivering National Environmental Education for Sustainable Development Programmes, by Function and Method
Functions
Methods
Organizations
Information Access

(statutory or philosophic

concern re. "public right

to know")

Resource/Documentation Centre

Hotline (to lesser extent)

NRCA

NGOs eg. NEST/JCDT

Media particularly Print

Libraries especially the National Library

Legislation Enforcement

(statutory mandate)

Brochures, documents,

Reminders through media

NRCA

Other govt. agencies

Awareness Building

(education mission)

Brochures, Use of mass

media, Presentations to school & other groups

Exhibitions

NRCA

Other govt./statutory agencies, NGOs

Libraries

Media

Attitudes/Action

Changing

(education mission)

Use of mass media,

School Programmes,

Community based strategies

NRCA

Other govt./statutory agencies

NGOs

Public Relations

(maintain good corporate image)

Use of mass media -eg.

advertising, captioned photos,

sponsorship of projects,

calendars

Private sector
Good Citizenship

(corporate philosophy)

local community programmes

with little coverage

NGOs

Some private sector, especially individual donors
Since there is little evaluation, often due to financial, human resource and time constraints or lack of a perceived need, the basis for undertaking or continuing these programmes is largely perceptional.
"The main expected effects of delivering these messages are raised public awareness and knowledge" Susan Otuokon states in her research study. " It is recognized that this alone will not lead to positive environmental action in terms of care for our environment particularly in the areas related to the messages e.g. solid waste management. It is believed, however, that over a period of time and with the constant and increasing delivery of these messages, that national awareness and attitudes strategies will contribute to changes in attitudes and actions."
Target Audiences
Especially at the national level, many messages are sent out, scattershot, on the assumption that some people will be reached. Yet the identification and description of target groups is vital to deciding how best to deliver relevant messages. This is because people's knowledge, values, attitudes and circumstances differ based on a range of factors, explored in study after study.
S. Wong et. al. find strong associations between levels of education and social class and values and attitudes. Carl Stone mentions, among other factors, exposure to the mass media and migration and travel. Elizabeth Thomas-Hope notes other factors including gender, rural/urban differences, opinions of other people and nostalgia.
Currently, the most commonly targeted audience for messages related to the environment is the general public, with some further definition specific to school children; householders; consumers; resource users such as farmers, fishermen and tourism operations; other businesses and industry.
The following are major target groups within the body of the general public:
| | |
| --- | --- |
| | Masses - a major sub-sector of the population, which can be broadly defined as young (18 - 35 years), low income or unemployed, with low level of education and generally low levels of environmental awareness and responsibility. This group includes many sub-groups of its own. |
| | Students- a major sub-sector, comprising 5 - 17 year olds who attend primary or secondary level schools and are therefore fairly easily reached. They may still be open to new ideas. Linked to this group are children under 5 years, and those under 17 years who are no longer in school. |
| | Workforce - generally organized into associations or trade unions, or accessible through their place of work. |
| | | |
| --- | --- | --- |
| | | This group includes three main sub-groups: |
| | |
| --- | --- |
| | Professionals - a small, highly influential group including politicians, senior civil servants, industrialists, hoteliers, entrepreneurs, journalists, most of them with senior secondary or tertiary level educations and falling in the middle or upper income category, with some power to effect change at the policy and macro levels; |
| | Trained workforce - a larger sub-group comprising people with secondary education and some skill training; |
| | Untrained labour - the largest sub-group in the workforce, with some correspondence to the group titled the Masses. |
| | |
| --- | --- |
| | Consumers – a major group, particularly in terms of sustainable lifestyles. This group consists mainly of householders, and includes a majority of women, though there is considerable variety in terms of income and education levels. Returned residents, who have been exposed to a growing global concern with the environment, may be a receptive sub-group. |
| | Resource users – include fishermen, farmers, charcoal burners, tourism workers. This group includes considerable variety in terms of level of education and social class, and will include some cross-over with members of he professional sub-group. The closeness of users to the resources provides an opportunity to make strategies particularly relevant. By extension, the general public is a group of resource users, for whom issues such as. water shortages and increases in asthmatic attacks in children due to air pollution, are particularly relevant. |
Other specific groups are of particular importance because of the role they can play in influencing others. These include journalists, and the media in general, government personnel, the security forces and the legal fraternity.
Research into target groups to understand their concerns, followed by pre-testing, is essential for successful message and programme design. Monitoring, on a regular basis, is also vital to ensure that programmes continue to meet their goals effectively.
A Practical Example of a Wasted Message
Many environmental messages, concepts and actions are complex and require effort. Even where the message seems simple and practical, with relatively easy actions suggested which will benefit the public, it may be difficult to get necessary information and tools for action; or to find the time, effort and money required; or to change habits.
For example, with regard to solid waste – the public is being told:
- don't throw garbage in the streets and gullies
- don't burn waste
- don't use plastic "scandal" bags; but rather:
- put garbage in bins for collection and disposal in official dumps/landfills
- compost organic waste
- use cloth bags for shopping and
- make useful items from recyclable waste.
However, even if the public agrees and understands that throwing garbage in streets and gullies, and burning garbage – especially scandal bags – is dirty, unsightly, unhealthy, kills coral reefs and poisons the air; and that composting and recycling are economically beneficial; the move towards action is still difficult.
Some of the reasons are:
- bins are not readily available in public places across the island;
- even if bins are present they are often full and not regularly emptied;
- people have an aversion to keeping "garbage" on their person or in their vehicle until they get home or to a bin;
- there is a belief that it is government's duty to clean the streets and gullies and so people can and should throw waste in these places;
-there is also a feeling that people are paid to do the cleaning and that the employment of these poor people would be jeopardized if waste was not in the streets and gullies;
- some persons believe that the practice of throwing waste into the "bush" is a rural practice. This was not such a problem with what was once mostly biodegradable waste in rural areas; but the practice has transferred to urban areas and since most of the waste is now non-biodegradable, it has become an environmental problem;
- plastic bags are cheaper to the public than paper and cloth although cloth bags would eventually work out cheaper after the initial capital expenditure;
- composting is not so simple as it is made to seem and presents a problem to apartment and townhouse dwellers as composting bins are not readily available and it is easier to throw waste in your own bin;.
-school programmes have been successful in making useful items from recyclable waste, but to continue to maintain interest and to add incentive on a wider scale, cottage industries need to be started and this is another project all together.
-In order to be truly successful in reducing garbage in streets and gullies and improving solid waste management, all the above issues need to be considered, other factors deliberated, and solutions developed for each. These solutions need to be put into place before and along with any national campaign.
Messages
Some messages currently being delivered include:
| | |
| --- | --- |
| | general care of the environment; |
| | solid waste management; |
| | reforestation/watershed management; |
| | coral reef/marine protection and fisheries management; |
| | maintenance of a clean environment for health and safety reasons; |
| | care in using pesticides and other chemicals. |
It is of note, however, that the delivery of these messages is not systematic; nor have priority issues been singled out on a national basis.
Broad, popular concerns emphasize poverty reduction and equitable development - both related to the largely unexplored theme of sustainable development. Sustainable development is widely cited, but not practically understood in relation to the environment, industry, the importance of science and technology, and social responsibility among others. There are also an increasing number of environmental and sustainable development issues which the public can literally "feel", such as respiratory problems stemming from air pollution; water shortages as a result of deforestation; and skin disorders because of water pollution.
Most of the present messages are content driven and lack a strong correspondence with action. Where actions are suggested, the necessary support systems or access to these actions may be missing. The result is a lack of action, and may extend to audiences desensitized to the message.
Methods of Delivery
The methods being used to deliver these messages to the general public at the national level are:-
| | |
| --- | --- |
| | Print – brochures, posters/displays, newspaper advertisements, messages on billboards, calendars and vehicles; |
| | Print – newspaper articles and press releases aimed at the mass media; |
| | Radio – information through news, feature programmes on the environment and within other subject areas such as agriculture, fisheries, tourism, community development; |
| | TV – information through news but mainly through feature programmes on the environment and within other subject areas such as agriculture, fisheries, tourism, community development; |
| | Popular culture, which has been used to a limited extent through drama and songs with environmental themes nationally, and through some popular culture and the arts at the school and community level; |
| | School programmes. |
The combination of a variety of strategies, repeated and reinforced over the long term, is considered the most effective strategy; with the media recognized as being vital at the national level. It is also important to recognize and take advantage of existing opportunities.
Analysis
Gaps
A significant gap exists in respect of messages on the overarching theme of sustainable development, which is increasingly cited but little understood. In addition, there is little link made between economic and financial development and the environment.
Existing messages are either very general, or focus on a narrow range of target groups. There is significant inattention to the bulk of Jamaica's population, who live daily with unemployment, crime and violence in degraded environments, mainly in the urban areas. Influential groups – including professionals, managers and policy makers, industry, government and the media – which have shown an interest in environment and sustainable development issues, have also been little targeted.
Messages must be made relevant to the experience and circumstances of target audiences. Messages must also be cohesive – moving away from perceived sectarianism, and from multiple, uncoordinated messages due to lack of effective collaboration. And there must be a direct relationship between the actions required, and people's access to necessary tools, skills and training. In addition, messages and proposed actions must provide immediate or very short term, tangible benefits to the target groups, so as to encourage acceptance and continued action.
The elements of research as well as evaluation and review, are vital - but often missing. Socio-cultural constraints - such as not wanting to re-use someone else's used clothing and wanting to drive instead of walking or riding – cry out for investigation, as a basis for targeting specific publics and designing appropriate messages. The existence of multiple, uncoordinated messages also points to clear scope for greater collaboration between organizations – not simply joint meetings but actually implementing projects. At present, the public does not see a cohesive environmental movement.
A successful National Public Awareness strategy requires a supportive environment in which the public can easily access the means to act in the ways suggested. Necessary support systems fall in the following areas:
| | |
| --- | --- |
| | Policy, legislation and regulation, particularly those which encourage environment/sustainable development practices ( NRCA Licenses and Permits Regulations, the Town and Country Planning Act, and other Public Right to Know legislation); |
| | International and Regional networks which provide information, useful models, resources and other networking and capacity strengthening opportunities; |
| | Donor or funding agencies, local or foreign, public or private sector are important, but must recognize local circumstances and experience; |
| | Training Institutions can incorporate sustainable development concepts and issues into a variety of courses, thereby educating many of the influential groups in the society. |
NGOs and CBOs do not currently access the media effectively, nor does the media effectively cover environmental and sustainable development issues. Investigative reporting to more deeply explore environmental issues, as opposed simply to events, would enable the public to make connections between environmental issues and their own health and livelihood.
There is a clear need to identify financial resources with which to employ and train trainers in communication and education skills; develop educational materials especially audio-visuals; maintain long term campaigns; and effect supportive community-level education programmes.
Opportunities
Stressing the links between Environmental Education for Sustainable Development and socio-economic issues creates an opportunity to make the subject area relevant to the main concerns of the general public at all levels. Similarly, the likely availability of new jobs in the environment and sustainable development fields can help to engender interest, particularly in youth; while the potential for new industries and the existence of new international ISO 14000 standards, particularly for exports, are immediately relevant to the private sector.
There is also increased awareness based on environmental degradation reaching a stage which directly affects people through water shortages, flooding, and health concerns. This level of awareness can be used as platform from which to launch awareness campaigns.
Specific target audiences may be accessible through existing networks, such as the National Drug Awareness Council's community groups (CODAC)s or the Women's Bureau's Parish Action Committees (PAC)s. At another level, information availability should be enhanced through the development of electronic networks such as the University of the West Indies Centre for Environment & Development (UWICED)'s regional website, the USAID supported Tele Jamaica, and the United Nations Development Programme (UNDP)'s Sustainable Development Network which is to be accessible at the community level.
There are also opportunities to use message delivery strategies which have proven effective. These include the following:
| | |
| --- | --- |
| | appealing to self-interest – save or make money, prevent disaster, illness and disease; |
| | portraying the successes of persons/groups in solving environmental problems; |
| | depicting the serious negative impacts of environmental degradation and pollution; |
| | suggesting simple, practical solutions/actions; |
| | repetition; |
| | use of colour, simple language, photographs; |
| | use of Jamaica's rich and widespread popular culture. |
COMMUNITY LEARNING
Contextual Review
Communities across the length and breadth of Jamaica are arenas in the struggle to harmonize a healthy environment with social and economic goals, thereby creating a sustainable future for Jamaicans. The main focus of Environmental Education for Sustainable Development activity, within communities, involves the development of people's capacity to participate in environment and sustainable development processes and solutions. This participation, which involves an interface between citizens, government and business interests, must be reciprocal – a need identified in the 1987 Jamaica Country Environment Profile:
"Mechanisms need to be established to pass on information gained at the community level. Just as the community needs to understand the role of government in providing some of the solutions to local environmental problems, so does government need to be made aware of the role of the community in making a contribution to environmental management."
This requires not only that relevant, understandable messages be effectively delivered to citizens on a sustained basis, so as to develop those attitudinal responses consistent with sustainable living; but also that examples of sustainable living, at the local level, be identified, celebrated and replicated.
Key Agents Delivering Non-Formal Environmental Education for Sustainable Development
Several agencies presently undertake community-based, non-formal Environmental Education for Sustainable Development programmes in specific communities. These include central government agencies, local authorities, non-government organizations, resource centres, service clubs, professional associations, and community-based organizations.
Educational services provided by these agents vary according to their organizational mandates, institutional arrangements, available resources and intended messages and impacts. They disseminate their information in a variety of ways including lectures, seminars, workshops and other public fora, the distribution of brochures and publications and by media messages. Many, particularly within government and the NGO community, link Environmental Education for Sustainable Development activities to environmental and quality of life projects, which provide access to funds, technical assistance and action.
The following information categorizes the major groups delivering Environmental Education for Sustainable Development to communities, noting roles and functions:
Central government agencies carry out Environmental Education for Sustainable Development activities which are linked to policy, with legislative authority; programmes which are national in focus or extend across several parishes. These agencies are generally responsible for approving, planning or implementing infrastructural projects; resource management and control; undertaking social services such as health education, social and community development; or economic planning. Their target audience may be defined broadly as the general public, though many have a particular focus on resource users and local communities. They appreciate, to varying degrees, the need for community involvement in development and planning. Sustainable development is usually an overall goal, by virtue of national policy, but this may not be manifest in agency programmes, approaches and activities.
Notable among government agencies delivering, promoting and monitoring non-formal environmental education activity is the Natural Resources Conservation Authority (NRCA) – a statutory agency which provides the management framework for conservation, protection and sustainable use of Jamaica's natural resources, in collaboration with partners in the private and public sectors. The organization is committed to providing leadership in environmental policy development; establishment of standards, legislation and regulations; recognition of the set of principles which can inform the country's sustainable development; and working with public sector agencies, private sector companies and non-government organizations to fulfil Jamaica's environmental agenda.
Key concepts and messages contained in NRCA programmes targeted to communities relate to the Authority's technical operational areas, namely coastal area management, national parks, protected areas and wildlife management, regulations and compliance, watershed protection and management, pollution control and waste management. The NRCA Public Education, Information and Outreach branch seeks to develop and implement programmes to increase public awareness of the need to protect the island's natural resources, facilitate social change, and ensure sound environmental management – the prerequisite for sustainable development.
Within each parish, NRCA is seeking to have at least one functional NGO addressing sustainable development and environment issues; equipping this entity with the information necessary to promote sound management of the parish resource base.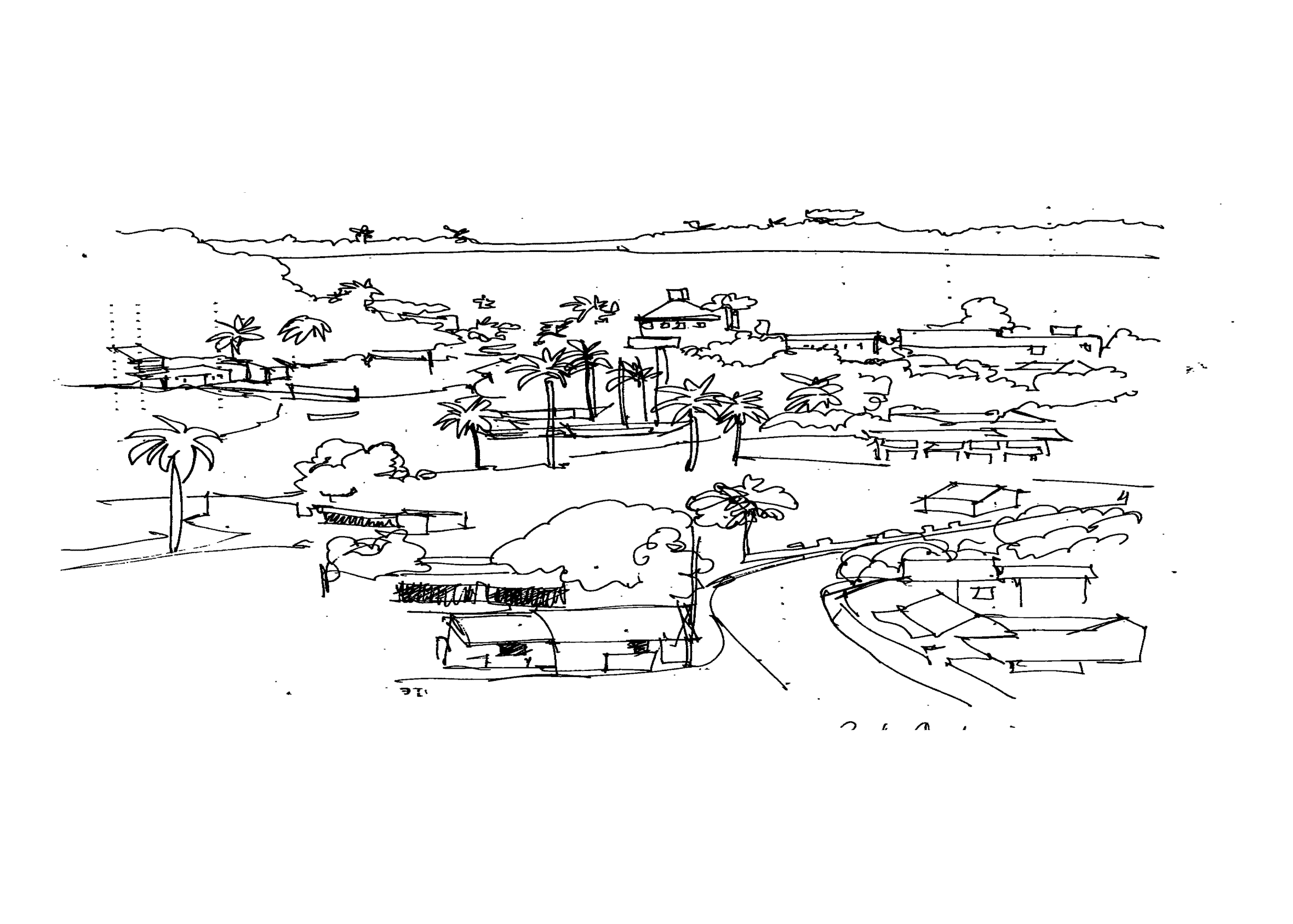 Local government authorities have a parish or local community focus, and are backed by legislation governing a range of areas including land use planning and regulation, public cleansing, public health, minor water supply activities, and parochial roads. Local government has major responsibilities regarding environmental management and sustainable community development, and therefore considerable scope to devise innovative means – including education – to achieve environmental ends. Local government is currently the subject of policy review, and reorganization of institutional and operational structures.
Non-government and community based organizations which operate in a significant way at the community level, generally have a range of mandates, and may focus on a single subject area, such as conserving birds, or a broad-based area such as sustainable community development or ecosystem management. Most environmental NGOs, and CBOs with environmental mandates, incorporate environmental education activities into their on-going programme activities. CBOs are less inclined to do so, but do emphasize participatory and problem-solving skills consistent with the Environmental Education for Sustainable Development Vision Framework. Most NGOs/CBOs seek linkages with other similar groups and with public and private sector partners, in order to gain strength, achieve collective lobbying or share experiences. This is particularly important because most of these organizations are challenged by human and financial resource constraints.
The private sector has been known to support community-based environmental education initiatives in communities near to their operations. An opportunity exists to more fully involve the private sector in delivering Environmental Education for Sustainable Development at the workplace.
Approaches & Methods
Four types to community-based environmental education programmes may be distinguished, each with its associated approaches and methods. These are:
Information dissemination;
Community consultation;
Community participatory strategies; and
Community-based education.
Information dissemination is a one-way mode of transmitting information to communities, using methods such as public service announcements, brochures and exhibitions, and exhibitions.
Typically, consultation provides information and seeks limited input from a community, on activities, plans or documents, using methods such as town meetings, panel discussions, open fora and exhibitions. These may be driven by pre-conceived mandates. Consultation methods which can be used to seek information from communities include focus groups and questionnaires.
Community participatory strategies actively engage people in decision-making related to an entire planning cycle and follow-up action; based on principles of empowerment, equity and democracy. Francis (1993) defines participation as "the direct involvement of the masses in the process of planning, decision making, implementation, monitoring and evaluation of development projects".
Community-based education related to the environment and sustainable development, engages people in an on-going learning process that focuses on each individual developing the knowledge, skills and values needed to participate in decision-making and action. Community-based educational approaches and methods are many and varied, including popular theatre, community mapping, participatory research, adult/popular education, transformational learning, meetings and workshops.
Many non-formal activities, originating within central government, involve community consultation and information dissemination approaches. CBOs and NGOs are more likely to use community education and community participation approaches.
Target Groups
The following are some of the groups presently targeted, or strategically placed to effect positive change within communities:
Resource Users: Persons who use the natural resource base for economic benefit, usually through extractive activity. They include fishermen, farmers, charcoal burners.
Consumers & Householders: Persons narrowly concerned with private lives and homes, including issues to do with products purchased, services subscribed to and the manner of managing the home environment.
Workers: Persons who earn a living in an environment outside the home, and who can often be targeted through trade unions or professional associations.
Children/Youth: Persons from infants to 25 years, who may be targeted through educational/vocational institutions, youth clubs, church groups or on the streets.
Women: Defined as a critical group, particularly given their usual responsibility for household hygiene, sanitation and family health care, water collection and storage, waste disposal and fuel collection.
Young Men: Potentially an important group in community mobilization for environmental management, given that they appear to have spare time and energy.
Industry: A group covering manufacturing, mining, construction, tourism and commercial activities, to which operating guidelines, standards, competitiveness, raw material availability, waste control and management, and operational efficiency are issues of concern.
Recreation & Leisure: Persons habitually involved in recreation and leisure activities directly affect and are affected by the natural environment and, as such, have a vested interest in environmental health.
Legal Community: Given a mandate to uphold the law, the security forces and judiciary are an important focus for environmental and sustainable development education.
Policy Makers: Politicians and local authority members have a direct influence on the communities, and need to be aware of environmental and sustainable development issues so as to take them into account in policy and decision making.
All of these target groups require increased consideration as foci for community-based Environmental Education for Sustainable Development activity.
Analysis
Gaps
Many central agencies limit their education and awareness programmes, at the community level, to information dissemination and community consultation. There are few opportunities for authentic participation, which actively and meaningfully engages people in consensus building and decision-making related to a planning cycle and follow-up action
There has also been inadequate attention to community-based educational processes oriented to adults, which focus on engaging people in an on-going learning process and developing their capacity to participate in decision-making and action.
Consequently, many messages are divorced from real situations and from actions relevant to the local level, reducing the chance of centrally-delivered programmes effecting real change. Specific gaps related to enhanced community participation in local environment and sustainable development action include the following:
| | |
| --- | --- |
| | A lack of standard public sector guidelines for community participation, despite an emerging trend towards civic engagement – consequently a variety of interpretations as to what constitutes 'authentic' participation; |
| | Few opportunities for community participation in public policy development; |
| | Barriers to authentic participation, including a culture of secrecy, and a system of top-down power; |
| | A lack of integrative approaches by public sector agencies and others; |
| | A lack of community awareness of rights and responsibilities related to the environment and sustainable development; |
| | A lack of community understanding of environmental and sustainable development issues and concepts, which would enable meaningful engagement in participatory decision-making and action processes; |
| | A lack of community understanding of participatory processes and opportunities for civic engagement; |
| | Inadequate government agency personnel trained in communication techniques, particularly participatory methods such as animation. The 1997 training of 15 community animators by the Social Development Commission in collaboration with the UNDP, is a step in this direction. |
To date, the main target audiences, for non-formal community-based learning, have been groups of children and youth and, to some extent, natural resource users. Workers, consumers, householders, industry, and recreation and leisure groups, appear to be inadequately targeted.
It is also necessary to establish and/or strengthen networks of resource centres which can showcase good practices, disseminate information and facilitate inter-active learning. As a corollary, good practices in participatory methodologies, adult education processes and community environmental action must be documented as a matter of course.
Non-formal community-based environmental education programmes must also be guided by principles and methods of popular education, and give due regard to traditional knowledge, practices and cultural norms.
Opportunities
Community-based organizations and NGOs have, over time, evolved effective approaches to environmental education at the local level, both in Jamaica and across the Caribbean region. Opportunities exist to learn from capitalize on, and support these experiences; and to facilitate the exchange of good practice at the community level.
Existing institutions which can or do operate within communities, such as HEART/NTA, the National Youth Service, the JAMAL Foundation Limited and the SDC's youth training programmes are potential partners in the delivery of Environmental Education for Sustainable Development messages.
Given the importance of developing knowledge, skills, values/attitudes and an action-orientation among the range of actors at the community level, communities must be helped to develop their own local action programmes on Environmental Education for Sustainable Development. Learning materials, developed within this context, can help communities establish localized visions of their own sustainable futures, and develop action plans to achieve these visions.
RESOURCES & PRACTICES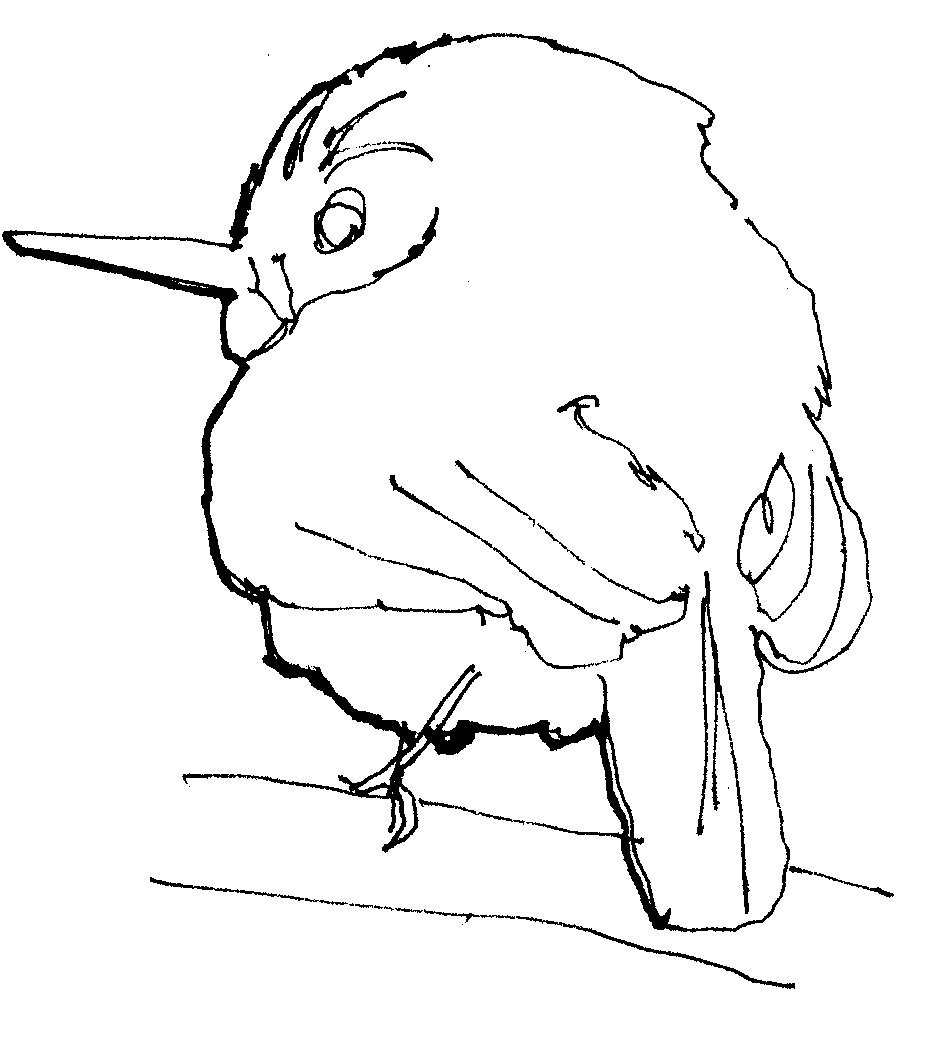 Contextual Review
Over the years, a range of organizations have developed and produced resource materials with environmental and sustainable development themes, as part of wider programmes. These have enjoyed varying use, often based on the extent to which the target groups can access the material. A scan of available material indicates that the government, non-government organizations and the private sector have been the main producers over the years.
Resource Producers
Government agencies have conducted or hosted seminars, conferences and workshops, mounted displays or exhibits, and produced pamphlets, posters or newsletter. Few have on-going publications. Most of the initiatives stop at the level of information dissemination, rather than seeking to create action. There is little use of theatre, drama or popular culture as vehicles for education and awareness on the environment and sustainable development.
Within the NGO/CBO community, major activities with respect to environmental education include informal talks and lectures, seminars, conferences and workshops, and outdoor activities. An estimated 50% of local NGOs have produced some resource material in the form of pamphlets, books, colouring books - even an environmental game. Many NGOs produce newsletters, but there are usually targeted to their own members, with limited distribution to the general public. There is growing attention to material designed for teacher training and resource user training, but relatively little attention to the arts, theatre and drama.
Within the private sector, direct environmental education activity is very limited, although an increasing number of private sector companies sponsor environmental projects and programmes in partnership with NGOs, with public relations exposure. The main private sector activities in this arena are the production of literature, manuals, videos, advertising and billboards. There is a limited amount of employee training and awareness-raising related to occupational health and safety, but few links between industry and the environment.
There is some access to the wide range of resources produced overseas. UNESCO is an important producer of environmental education resources, and both UNESCO and UNEP, which have significant environmental education resources, have offices in Jamaica. A UNESCO-UNEP environmental education series is of particular value for curriculum developers and teachers in the classroom. The Internet, though not a producer, provides access to materials produced by a wide variety of sources, mostly of North American origin. But overseas materials, while useful, must often be amended to become more relevant to Jamaican audiences.
Resource Type
Environmental education resources may be categorized as:
| | |
| --- | --- |
| | End-user resources in which the ultimate target audience requires no further interpretation to understand and assimilate the information (for example, videos, pamphlets, story books, coloring books, interpretive centres.) |
| | Environmental education programme development and policy documents , which contain information, ideas, concepts, methodologies and examples to guide the development of environmental education policies and programmes at the national, local, formal or informal level. These do not contain "environmental" information, but rather for developing and implementing programmes. |
| | Curriculum guides and classroom materials include resources such as teacher's manuals, workbooks, activity sheets, lesson plans and guidelines for classroom activities and projects, are specially prepared for use in the educational system or academic setting. |
| | Reference material are resources with environmental or technical content, but which require further interpretation for presentation in layman's terms |
Most environmental education end user resources available in Jamaica are written materials, including pamphlets, booklets, story books, and colouring books, whose quality varies in terms of content and appearance. Most focus on imparting knowledge rather than influencing attitudes or practices or developing skills. There is a lack of audio-visual resources, a grave limitation as Jamaica is not a literary society. However the production of audio visual resources is constrained by the high cost of production.
Some curriculum material is activity based and there are many examples of teachers' manuals and classroom activities, including UNESCO curriculum guides which have been piloted in 20 Jamaican primary schools, and the locally developed Environmental Action Now Cookbook, as well as a range of packages and publications put together for schools by local NGOs. Specific publications cover waste management, tree planting and organic gardening.
Target Groups
The overwhelming majority of resources have been produced for students, especially between grades 2-9, who are addressed through classroom activities, story books, colouring books; followed by the general public – a catch-all for material without a clearly defined target group. NGOs target the general public through a variety of media - pamphlets, booklets and audio-visual presentations.
There is an obvious gap in materials for people with low literacy skills, who make up a large percentage of the Jamaican population; the private sector; the public sector; communities and resource users.
Resource Content
Some material is identified for all of the following areas:
Waste management
General environment (one resource may address several issues)
Coastal areas/marine ecosystems
Alternative energy/energy conservation
Global environment
Disaster preparedness
Watersheds
Water conservation
Wildlife biodiversity
Sustainable agriculture
But while there is a broad range of material, touching in some way on most major environmental issues, there is little depth and a significant number of thematic gaps, particularly in end user resources on wildlife and biodiversity; sustainable lifestyles; sustainable agriculture; coastal and marine issues (including issues relating to tourism, fisheries and marine based industries); and watershed protection. There is a general shortage of material on sustainable resource use, and green consumerism and a need for more integration of environment, development and lifestyle issues, to make materials relevant for a programme of environmental education for sustainable development.
There are few resources targeted to the workplace, although some unions are doing work on occupational health and safety, and the Jamaica Hotel & Tourist Association recently launched a manual for the environmentally friendly operation of hotels.
Textbooks, produced by commercial publishers, have begun to incorporate environmental education issues into such subjects as geography, social studies and science, based on curricula developed by the Ministry of Education, Youth & Culture.
Marketing, promotion and distribution
The overwhelming problems with respect to dissemination of environmental education materials are: the limited quantities of materials produced, lack of promotion and poor distribution. There is a general lack of knowledge in the environmental and wider community as to who is producing what resources, and there is no system of inventory or promotion. In addition, there is a lack of marketing and promotion expertise within organizations. Environmental education programmes in many organizations tend to be short term or one-off activities, often tied to project funding, which means that only limited amounts of materials are produced and distributed. Available resource materials need to be promoted and marketed so that people are aware they exist and where they are available. A system of identifying where materials are housed needs to be developed and a database created and distributed to environmental educators.
Access to Resource Material
Access to resources is influenced by physical accessibility to the institution that houses the resources, and ease of retrieval of information from the resource centre
Resource centres existing locally include the Institute of Jamaica, UNEP's Regional Coordinating Unit, , ICWI Group Foundation Science Learning Centre, Malvern Science Resource Centre, documentation centres at UNESCO, NRCA, US Peace Corps, JCDT/NEST, and ADA, and libraries at the Ministries of Agriculture, Ministry of Public Utilities and Transport, Petroleum Corporation of Jamaica, and Scientific Research Council. Many of these offer limited access to the general public. In addition, there is a network of public libraries, islandwide.
The Internet is increasingly accessible as a source of free, (cost and copy-right-free) material, and provides the opportunity for Jamaican schools or environmental groups to participate in global projects, and share information from all parts of the world The potential for using the Internet as an environmental education learning tool can be exploited through the initiatives by the Jamaica Computer Society Foundation, UNDP/UWI Sustainable Development Network which targets communities islandwide, and the Government of Jamaica/Inter-American Development Bank programmes to place computers in primary, secondary and tertiary schools. Already, most secondary and tertiary institutions have installed computer labs, and the Government promises that by the year 2000 all primary schools will be connected to the Internet.
Use of Resources
Utilization is defined as the effective use of available resources , especially resources actually in the possession of the user. Factors include the user-friendliness of the resource, support facilities such as electricity or availability of a video cassette recorder , and willingness or ability of the user to use the material in their possession.
There is a growing demand for user-friendly materials and resources, community groups, schools and interest groups, created somewhat by school competitions and NGO programmes. More attention is now being paid to making material user friendly in appearance and content
Access to Models of Good Practice
There is much to be learned from existing models of good practice in terms of resource materials and programmes relating to Environmental Education for Sustainable Development. In many instances examples of sustainable practices exist at the community level. Few of these models have been documented, celebrated or replicated.
There is an oral history programme existing within the Office of the Prime Minister.
In addition, there are some awards recognizing good practice within the area of Environmental Education for Sustainable Development, within the schools, business and other sectors.
Analysis
Gaps
In Jamaica, most existing resource material falls into the print, audio or visual category, though there is increasing access to the electronic media by a limited number of persons and groups.
At all levels, there is an inadequacy of skilled resource personnel to produce material relevant to Environmental Education for Sustainable Development. Other major threats to resource production include the high cost of production and low literacy levels, both inside and outside of the classroom and at all age groups.
Where material is being produced, there is a need to ensure that both the target group and the message being delivered, are clearly understood and addressed. Gaps include the following:
| | |
| --- | --- |
| | Insufficient evaluation to determine usage and effectiveness of materials available; |
| | Lack of knowledge concerning current levels of utilization of environmental education materials, so as to identify factors which encourage use and determine the most effective use of resources available for reproduction; |
| | Lack of information to guide the development of new material. |
The issue of the education and awareness levels of target groups is also important. A 1991 awareness survey reflected generally low levels of awareness of the natural environment, with educational levels being the main determinant.
Gaps exist in terms of material for people with low literacy skills, including audio visual material; material for a range of adult groups; material on a range of thematic areas; and material which seeks to address skills and action, rather than just knowledge and values.
Problems also relate to inadequate quantities of material produced, especially where the production is project-based. The prohibitive cost of reproducing materials in the quantities needed is the main threat to widespread distribution . With respect to classroom and curriculum development materials, a major constraint to introducing materials to schools is the large number of schools in Jamaica (especially at the primary level) which has cost implications; and the remote location of some schools which has distribution implications.
In addition, there is no central data base of Environmental Education for Sustainable Development material.
Problems of access to material, by potential users, is affected by production, marketing and distribution constraints, including some gaps in geographic coverage of the island. With the exception of Malvern Science Resource Centre, most resource centres are located in the Kingston Metropolitan Area. There is a need for similar centres to be spread more evenly across the island. Although there are ENGOs in almost every parish, not all have equally valuable environmental education resources, and most are not well organized or catalogued. Those which do have good material usually lack the space or staff to organize them. This is due a general lack of information management expertise within NGOs, lack of funding for staff for information management, office space and facilities. Efforts to address these difficulties by reference to new technology may be hampered by inadequate financial resources, as well as by realities of rural areas which lack electricity and telephone lines.
To address the major constraints of resource dissemination, distribution networks through churches, schools, and other established civic groupings need to be explored.
Opportunities
There is the potential for utilizing public infrastructure such as libraries which could provide space, and a document managing system for keeping holdings belonging to NGOs. The public libraries, heavily used by students, also constitutes an opportunity to equalize the geographic availability of environmental education resources, though the library system is generally impoverished with few environmental education resources. Book mobiles which go to rural areas may also be mobilized to carry displays and other environmental education materials. This would assist in reaching remote schools and communities. The Institute of Jamaica is the designated national clearing house for information, and therefore represents an important partner.
The following specific opportunities exist:
| | |
| --- | --- |
| | To develop end-user resource material which fills gaps identified, using existing reference texts; |
| | To encourage agencies that are already producing materials with wide distribution , such as supplementary readers, to incorporate environmental education for sustainable development into their publications; |
| | To encourage specialist agencies not now producing materials, to do so, or to make reference materials easily available to other resource producers; and |
| | To integrate information or reference material from public and private sector and NGOs, such as CFNI information on healthy lifestyles or RADA information on sustainable agriculture, into comprehensive resource material for environmental education for sustainable development. |