Burwood Beach Location
Burwood Beach is a recreational beach located in Falmouth, Trelawny. It is accessed directly from the North Coast Highway from Falmouth to Rio Bueno.
Description & Environmental Features
The beach is comprised of fine white sand with severe erosion. The beach is characterized by high wave energy and is suitable for swimming and snorkelling. The beach is vegetated with Seaside Mahoe (Thespesia populnea).
Accessibility and Parking
Parking is available at a cost.
Amenities
These include a restroom, showers, rental of lounge chairs, tables, and gazebos. Ideal location for specific events including parties and family trips. The beach is suitable for swimming, wading, beach football, and volleyball. For beachgoers interested in more than a day at the beach, they can explore the town of Falmouth. Various attractions are available nearby, including the Martha Brae Waterwheel, Good Hope Great House, Albert George Market and, Tharp House.
Beach Licences
No
Reahbilitated by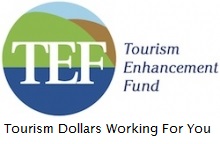 Location Map