Burwood Beach Beach Location
18°29'02.9"N 77°36'08.5"W
Burwood Beach is located in the Parish of Trelawny and is approximately 0.64km east of the historic town of Falmouth. It is accessed directly from the North Coast Highway from Falmouth to Rio Bueno.
Environmental Features
The beach is approximately 130 metres in length with fine grained white sand. Seagrass beds are located close offshore. Vegetation on the beach includes trees such as Seaside Mahoe, Sea Grape, West Indian Almond and grasses.
Amenities and Parking
Gazebos, Changing rooms, showers, toilets. Chairs can be rented. Bar with food and drinks.Parking available (at a cost).
Things to do
The beach is pleasant for swimming, wading, beach football and beach volley ball. For beachgoers interested in more than a day at the beach, they may want to explore the town of Falmouth. Various attractions are also nearby, including Martha Brae Waterwheel, Good Hope Great House, Albert George Market and Tharp House.
Accommodation close to this beach are Royalton White Sands Resort and Excellence Oyster Bay
Beach Licences
No
Rehbilitated by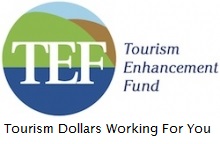 Location Map