About The Day
The 2019 International Coastal Cleanup will take place on Saturday, September 21, 2019 from 7:30 a.m. to 10:30 a.m. (it is recommended that participants arrive at their designated clean-up site at 7:00 a.m.).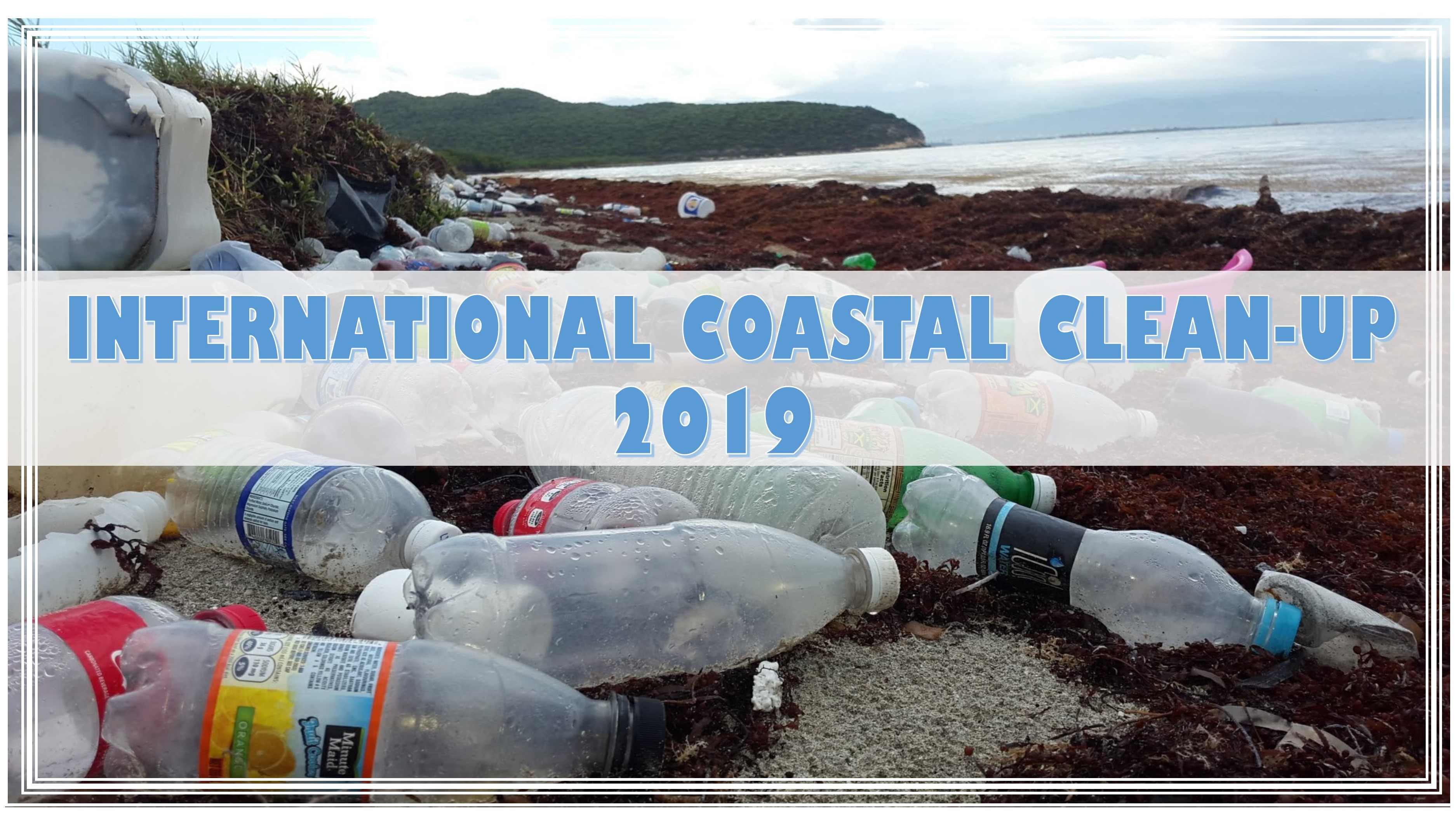 Over the past 33 years, Ocean Conservancy's International Coastal Clean-up Day (ICCD), has become the world's largest volunteer effort for ocean health. ICCD is traditionally celebrated on the third Saturday in September of each year. The International Coastal Clean-up offers a hands-on opportunity to make a difference at the local community level. On this specially designated day, thousands of volunteers from over 100 countries will spend their morning collecting millions of pounds of litter and debris on inland roadsides, coastal areas, inland lakes and rivers. The objective of this exercise is to clean up the coastal areas as far as is possible and to collect valuable local and international data on the type of solid waste that has accumulated along the coastline.
The collection of this data by clean-up volunteers of all ages and the resulting report prepared by The Ocean Conservancy is used in the following ways:
To raise awareness of the quantities and types of marine debris;
To determine the various sources of marine debris;
To evaluate the impact of marine debris on wildlife and habitat;
To assist in the enforcement of regulations against illegal dumping;
To influence industries that manufacture products that cause harm to the marine environment
JET releases results of International Coastal Cleanup Day Jamaica 2019 National Report. Click below to view the report.

International Coastal Cleanup Day Jamaica National Report 2019
Why Volunteer
When you volunteer at a bleach clean-up event you will be engaged in an educational and rewarding experience by helping to combat the problem of litter along our coastline. Volunteering helps to keep our beaches clean for everyone to enjoy.
Volunteers from communities, schools, churches, service clubs and environmentally conscious organizations will have a chance to assist in this worldwide effort to clean and protect the environment by removing beach litter that injures wildlife, contaminates our coastline and waterways, and threatens public safety.
This event cannot happen without your help.
Registration is open!
If registering a school or group larger than 15 people, please call Chalene Roye-Myrie at (876) 754-7540 ext. 2113
Hellshire Beach
Halfmoon Bay Beach
Hellshire Main Rd.
To register please email the site coordinator
What To Bring
Work gloves
Reusable water bottle
Long pants
Sturdy shoes
Insect repellent
Sunscreen
Cap/hat
A great attitude!!!
We look forward to seeing you on the day. Help us keep the effort going to protect our places going and keep our coastline beautiful!!!