Innis Beach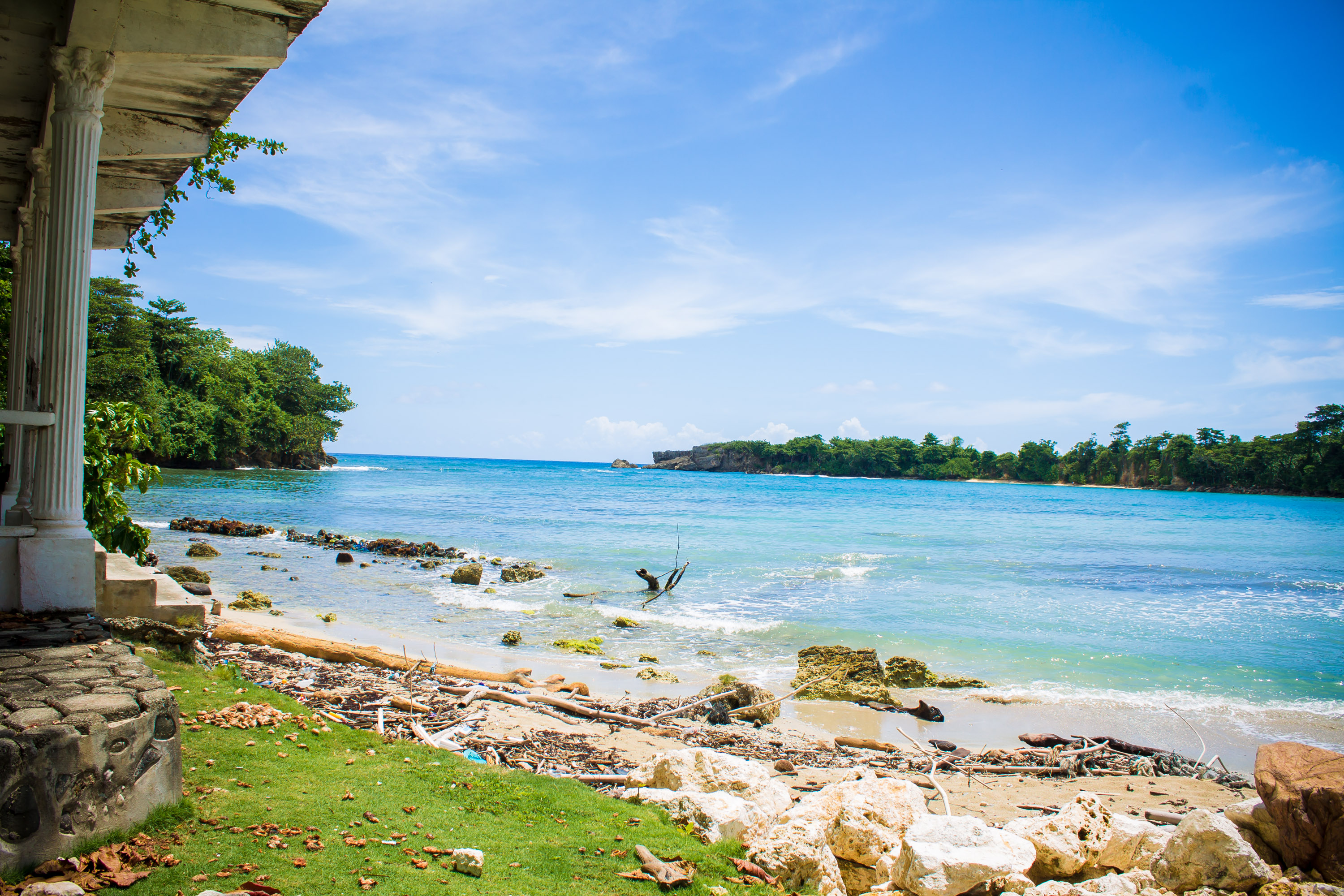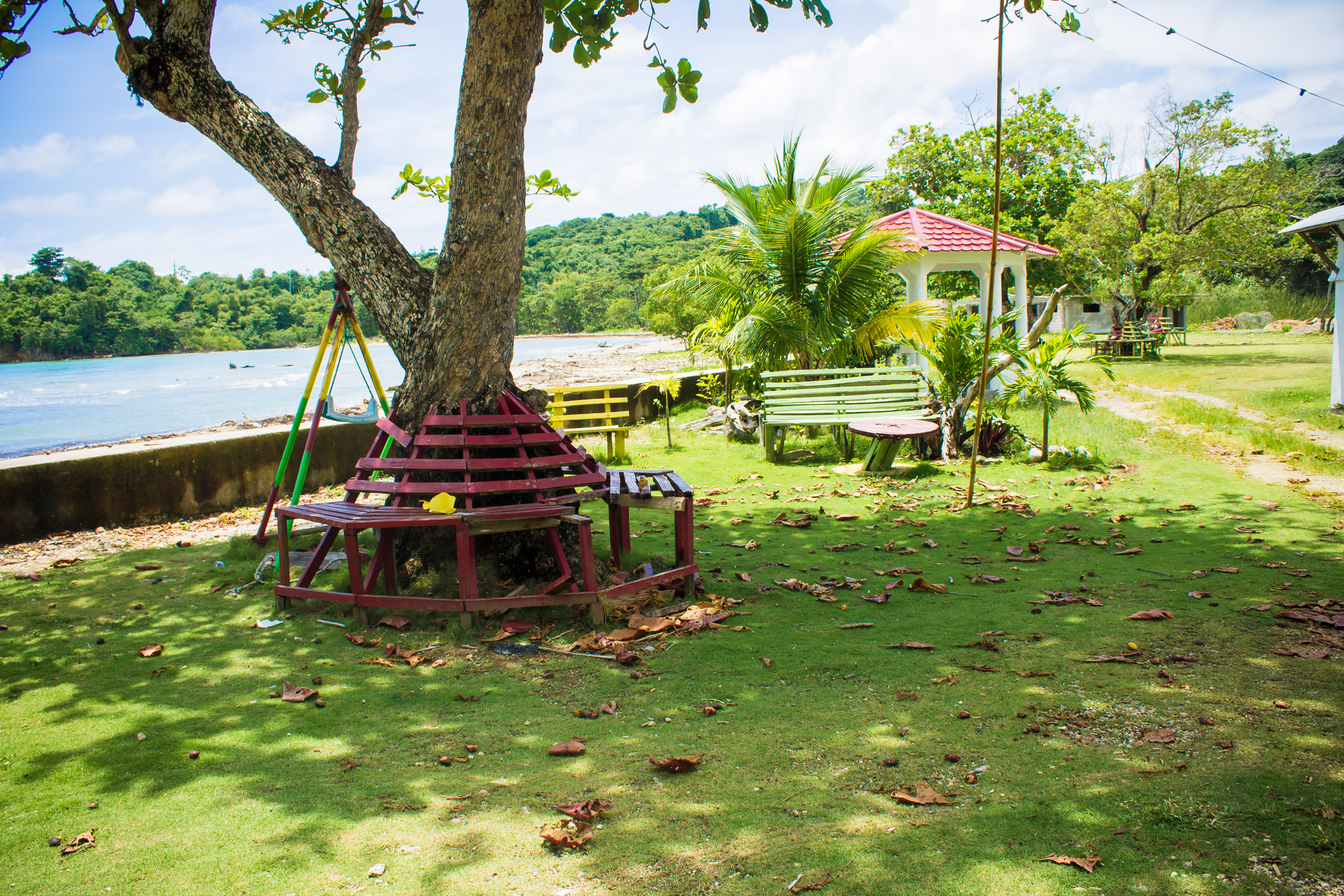 Beach Location
The Innis Bay Beach is located on the southeastern outskirts of Long Road. The beach is primarily a beach park area that is used to host events, swimming and wading. The property is approximately 5,018 square meters (1.24 acres) and is heavily vegetated with seagrass beds in the nearshore. The most distinguishable feature on the property is the mouth of the Packi River on the west.
Environmental Features
The southern portion of the beach is extremely pebbly. The section north of the river features medium grain cream coloured sand, while towards the extreme northern end along the headland consist of larger rocks. The slope of the beach is gentle.
Accessibility and Parking
The Beach is easy to locate but somewhat difficult to access as its sole entrance road is a steeply sloped, dirt and marl road leading from the main road, along the northern property boundary to the beach. At the foot of the hill is a small grassy area where only a few cars can be accommodated
Amenities
The property consist of several structure which includes; a restaurant, an abandoned building, and a large swing set positioned close to the restaurant. Prior to visiting this beach, you might want to note that bathroom facilities have non-functioning toilets, this may be an issue if kids are coming along or if you plan on spending all day at the beach. There is no electricity on the beach and the changing rooms are also non-functioning. Additionally, there is no official garbage collection mechanism.
The vicinity surrounding this beach is not urbanized and the beach is rarely crowded, making it a suitable location for beachgoers looking for a quiet get away.
Things to do
Swimming and wading. Beachgoers looking for more than a beach experience can visit the Portland Art Gallery and historical sites nearby such Old Pera Windmill, Folly Ruins and Folly Lighthouse.
Beach Licences
No
Location Map