Turtle Beach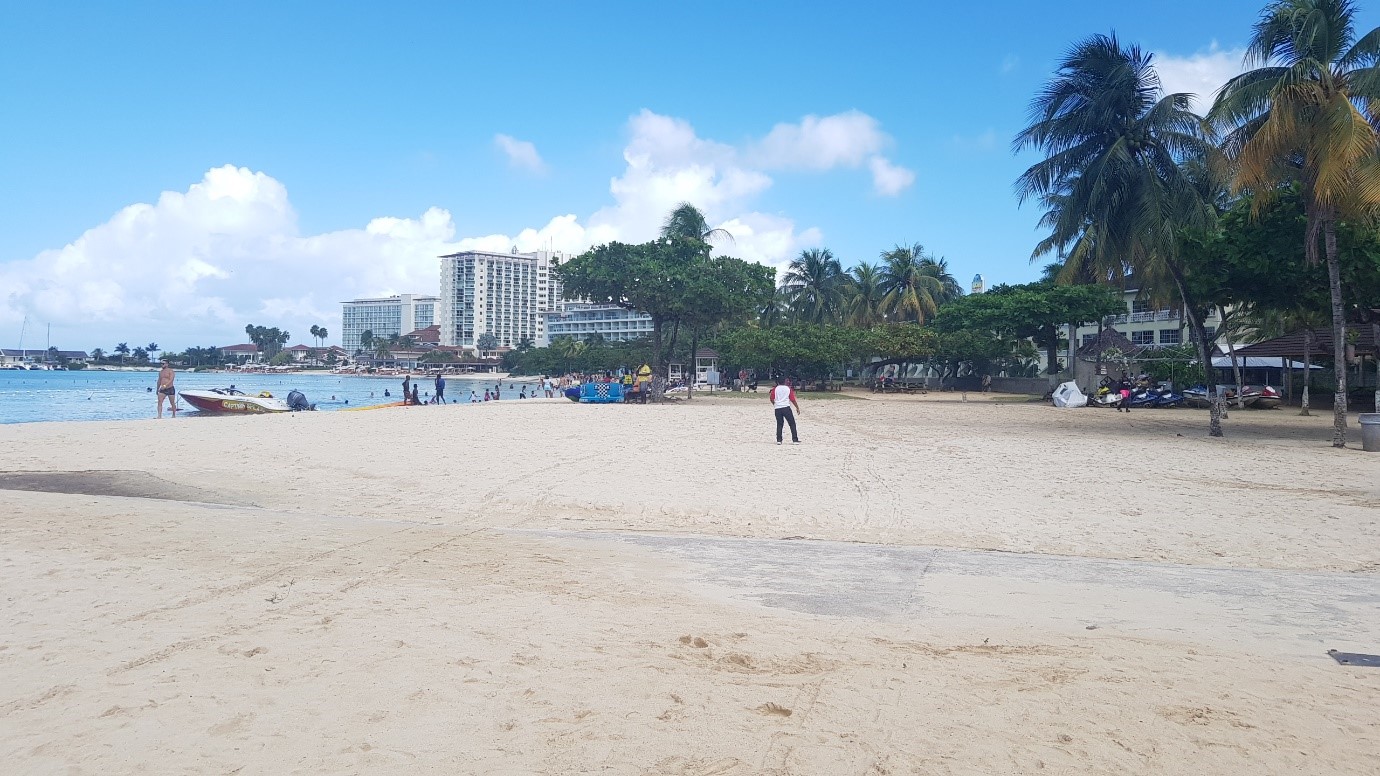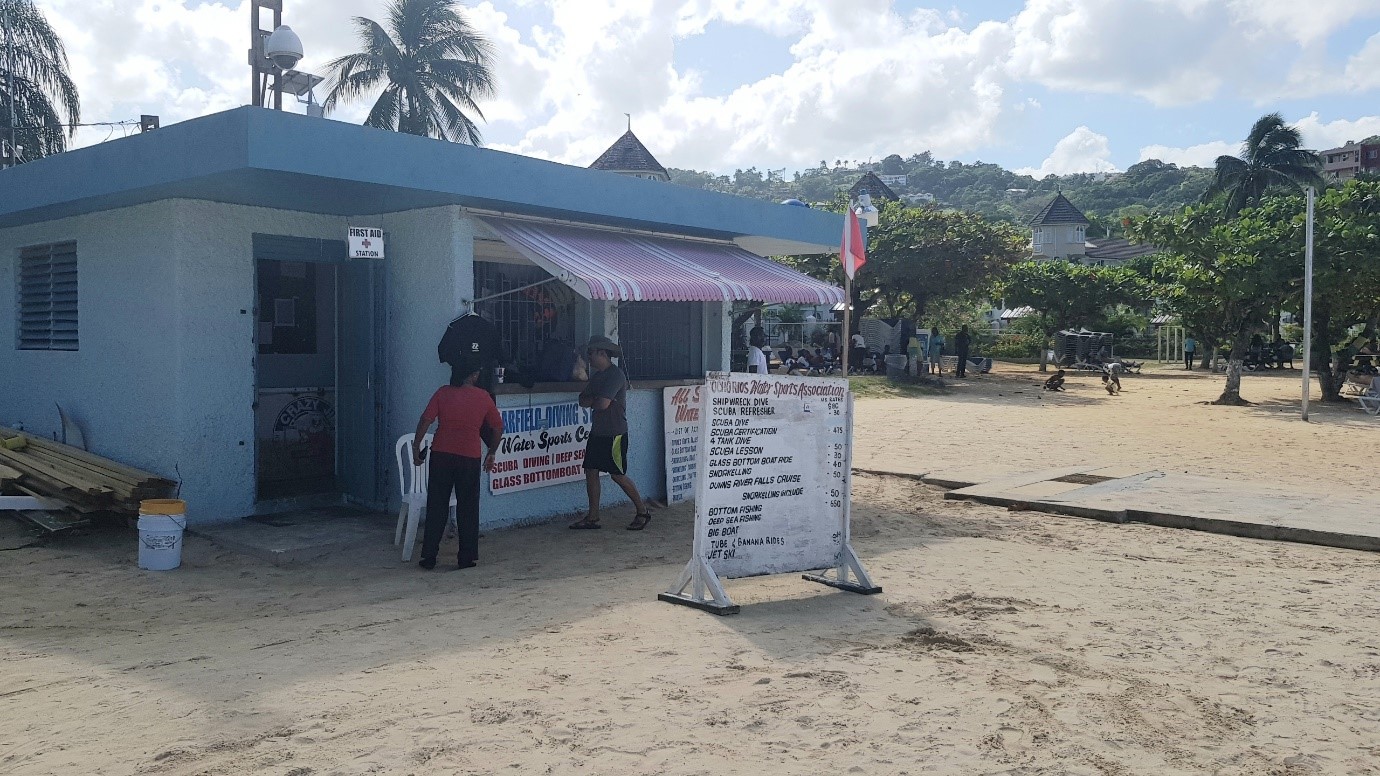 Beach Location
18°24'27.88" N &nbsp&nbsp&nbsp&nbsp 77°6'28.60" W
Turtle Beach, also called Ocho Rios Beach, is located in the town of Ocho Rios, St. Ann. It is situated between Moon Palace Jamaica and the Ocho Rios Marina.
Description & Environmental Features
The beach comprises coarse white sand and is approximately 478 metres long and 30 metres wide with evidence of beach erosion. The backshore vegetation consists of West Indian almond and coastal grasses. There is a derelict pier on the beach.
Accessibility and Parking
There is a designated area for parking that can accommodate several vehicles.
Amenities
Food services comprising snack shops are located on the beach. There is an area that can facilitate large gatherings. There are also bathroom and changing facilities available.
Things to do
Patrons can also enjoy snorkelling, scuba diving, swimming, glass-bottom rides, and deep-sea fishing. Additionally, beachgoers can also explore the Ocho Rios Craft Market, Shaw Park Gardens, Konoko Falls, Dunn's River Falls and Park, Mystic Mountain Jamaica Adventure Park, Rainforest Adventures, Dolphin Cove and the various stores and restaurants in Ocho Rios. There are also water sports offerings at the facility.
Existing/Current Beach Licence
Yes
Location Map